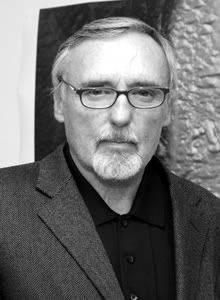 Dennis Hopper died last Saturday due to complications from prostate cancer. He was 74. Born in 1936 in Dodge City, Kansas, the American film-maker, actor, artist, sculptor and photographer made his film debut in Nicholas Ray's

Rebel Without a Cause

in 1955 and starred in over 100 films.

In April this year, the new director of the Museum of Contemporary Art in Los Angeles, Jeffrey Deitch, announced that his first exhibition would be the Julian Schnabel-curated "Art is Life", a multi-media exhibition of Hopper's creative work.

The endless flurry of obituaries written and printed since last weekend have focused on numerous aspects of his career, from broad overviews to appreciations of particular works. As said on aintitcool.com last week, "Where do you start with a man like Dennis Hopper?"

It seems too late to offer anything particularly new at this point, and yet a serious examination of this prolific, versatile artist – one which accounts for his merits and achievements as well as his creative faults and misfires by looking at the social conditions and industrial pressures that any artist encounters – seems long overdue. So I'll try to be brief...

When I heard of Hopper's death, three of his films came to mind. One of these was

The Last Movie

, which he directed in 1970, a year after the release of

Easy Rider

. That film's impact was massive; its casual road-movie spontaneity and obscure editorial strokes evoked a frustration with and need to break from mainstream American productions, and its success gave voice to a growing trend among many contemporaries
and helped catalyse a certain period of challenging works from Hollywood
.



The Last Movie

, though, didn't maintain Hopper's momentum as a director to be reckoned with, despite winning the Critics Prize at the Venice Film Festival. Shot in Peru on a budget of $1million, the film and its director had the full backing of a Universal Pictures eager to make the most of

Easy Rider

's success.

I first read of it in Mark Cousins's insightful book

The Story of Film

, whose mere mention of the work piqued my interest. Cousins returned to it briefly last Sunday when he wrote in

The Observer

that

The Last Movie

is "a brilliant, impenetrable piece of work about how filming messes with people's heads". I still haven't even seen the film, and my wish to has been diluted over the years, but its images still remind me of Jodorowsky's work, and its reported messiness and ambition alone seem worthwhile.

Another film that came to mind upon hearing of the artist's death was

Hoosiers

, David Anspaugh's 1986 film about a high school basketball team, in which Hopper plays an alcoholic who must overcome his habit in order to return to health and aid basketball coach Gene Hackman's side to victory.

From memory – I've only seen it once – the film is a rather sentimental work, marred seemingly by weaknesses innate to the genre: the triumph-over-adversity sports film. But something might merit a revisit, not least of all Hopper's performance, for which he received his only Best Supporting Actor Oscar nomination.

Hopper noted his reluctance to appear in the film, due not only to its financial prospects but also to his character being an alcoholic; he himself had recently stopped drinking. No doubt borrowing from this experience, though, and driven by a cast and crew with personal affiliations to the material, Hopper gives a committed performance with a strong, dramatic urgency absent in many roles of its kind.

Made in the same year as

Hoosiers

, the last film that came immediately to mind – David Lynch's

Blue Velvet

– might be an obvious choice. Lynch's masterful re-working of

film noir

grounds its small-town middle-America voyeurism-gone-wrong narrative in a nightmarish – perhaps literally nightmarish – period setting, the same period in fact in which Hopper first appeared as a nameless, wordless goon hounding James Dean in

Rebel Without a Cause

.

Here, though, as if that film was in some way a stepping stone, the goon has become a ferocious, monstrous, ether-inhaling maniac, a sadistic rapist whose childish awe at someone miming Roy Orbison's "In Dreams" one minute is followed up by an obscene dismissal of imported beer the next ("Heineken!? Fuck that shit!?").

As Frank Booth, Hopper is a genuinely scary presence, a ridiculous, hysterical crook whose nastiness is somehow magnified by odd slips of humanity – when he allows Isabella Rossellini's Dorothy to see her son, whom he has kidnapped for ransom – and an outraged loss for words, as when Kyle Maclachlan's Jeffrey punches him in the face.

In light of Lynch's recent forays into outright surreal associative textures,

Blue Velvet

remains refreshingly linear, its power as both a mystery-thriller and even a horror film lying in its placement of a dangerous, morally disturbed layer into a more innocent whole. It incorporates Ray and then some.

When he first read the script for the film, Hopper famously said he needed to play Frank Booth because he

was

him. Since the fiction is such a brutal ogre, we might assume the actor meant his words figuratively. There is, however, something very immediate about the performance; perhaps Hopper saw in Booth the opportunity for an on-all-cylinders commitment, a character whose absence from a scene makes one worried and whose presence simply brings the screen to life.